About the architect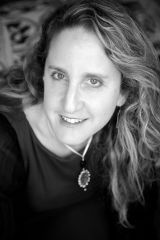 Rebecca Josephine Gelman has worked all over the world in the fields of design and architecture, drawing inspiration from her projects in Israel, Hong Kong, Italy, New York, San Francisco. In the corporate world, Rebecca has created environments that impress visitors and redefine conventionality, while offering a comfortable and productive work environment. Since 2001 she has been working on residential and commercial projects throughout New Jersey. Previously, she was a lead designer and project architect at the  Gensler. Rebecca received her B.A. from Beloit College in Wisconsin and her M. Arch. from University of California at Berkeley. 
Process
Each project receives our undivided attention. From concept to construction, we are there at every step of planning, designing, detailing and construction administration. There is no element too small to escape notice, no subtlety not contemplated in advance. While hand rendering of plans and elevations are used often during the creative process, the most advanced computer design program AutoCAD is used for production to guarantee precision. Once the plan is finalized, we work with and supervise the general contractor during all phases to ensure a faithful rendering of design into dwelling.
Philosophy
A building is not bricks and mortar, plywood and plastic. It is a harmonious composition of space, substance and light that reflects the everyday motions of its inhabitants and embodies the essence of their character. As each personality is unique, so is each structure or interior we design.
Our goal in each project is to make the ordinary extraordinary and to enhance that which is most basic of all-the act of living. It is your space, your home, your office, and your life. The role of the architect is that of listener, interpreter, and translator, working to render your principles in three dimensions.